Rick Kloos Announces Endorsement of Derek Schmidt
"After a successful Kansas GOP convention, the Kansas Republican Party has never been stronger. We have a real chance to elect someone who supports conservative values, and that's why I'm happy to give my full support to Derek Schmidt for the Republican nomination for Governor.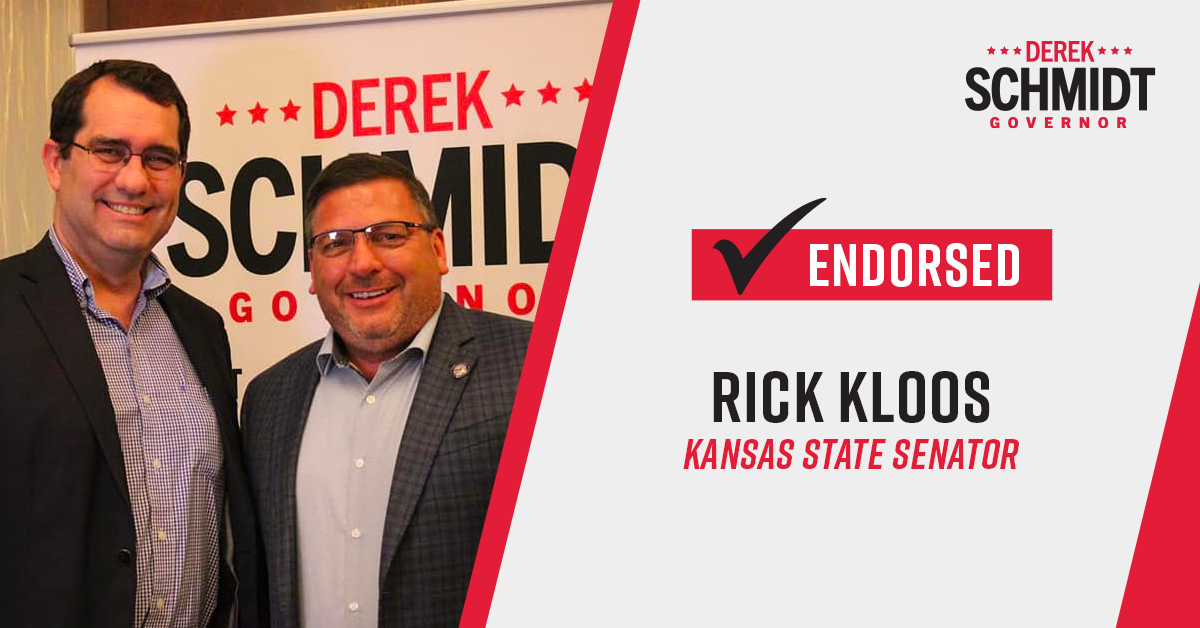 "Derek is committed to seeing Kansas grow and prosper with his common-sense approach during these difficult times. Derek is personable, relatable, and does what's right for the people. He is exactly what this state needs moving forward.
"After unseating Anthony Hensley, the minority leader of the Kansas Senate, I learned that people will elect candidates with a proven track record, and I believe Derek is electable because of his long-time track record of standing for Kansas values.
"Derek is already running an outstanding campaign, but he's going to need all of us to step up and help. Will you consider helping Derek's campaign today so we can bring strong leadership to Kansas?
'Thank you for supporting our mission to get Kansas back on the right track, and thank you for supporting my friend, Derek Schmidt."